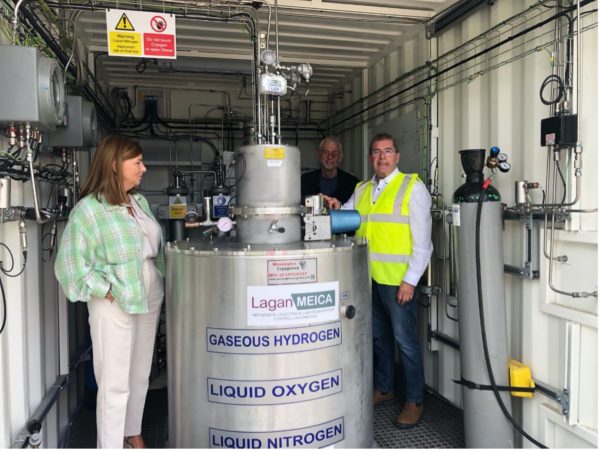 On the 23rd of August 2021, Sinead McLoughlin, SDLP MLA, visited Kinnegar along with Paul Gosling, SDLP Special Advisor.
Welcoming them to Kinnegar were Neil McKenzie, Director of LaganMEICA, Kieran Doherty, Commissioning Manager at Lagan MEICA and representing North west Hydrogen Group as well as Joe Scott owner of CPH2.
Decarbonisation and net zero emissions were top of the agenda for Sinead's visit.
Excellent site visit to NI Water at Kinnegar, pilot project on hydrogen production. SDLP live supports green hydrogen development in NI as a potentially excellent source of decarbonised power for specific applications in transport & industry. Really important & exciting research.

Sinead McLoughlin, SDLP MLA