Lagan Construction Group (LCG) tower cranes are used for various projects across Ireland and the UK. At the moment, 50m cranes in Belfast are being used in the construction of the brand new Ulster University campus and City Quays II, the new office development at Belfast Harbour.
On the 9th October 2016, LCG launched the 'NAME THE CRANE' poster competition which asked primary school children across Belfast to name one of the organisation's tower cranes dotted across the Belfast skyline. To be in with a chance of winning some Easons vouchers, the children were asked to design a poster and explain the reason why they thought the crane suited their chosen name.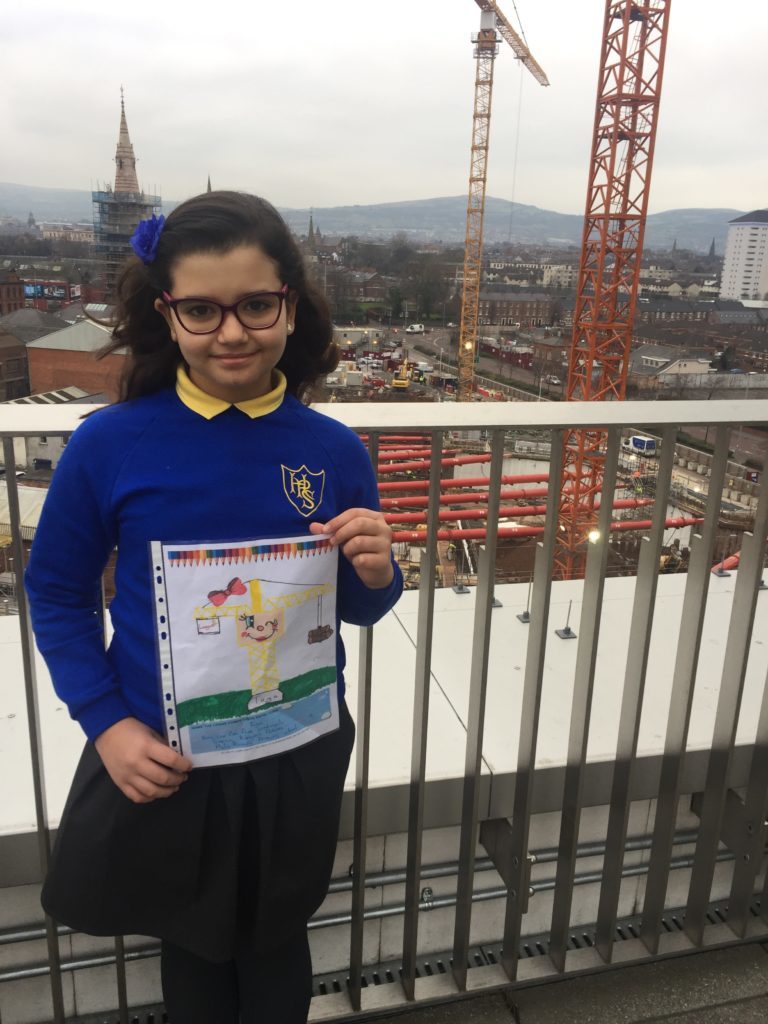 The winning posters were created by:
• Teresa Pereira of Holy Rosary Primary School (9 years old) who named one crane Tuga. Teresa said that Tuga was her favourite name because she is from Portugal.
• Logan Jeffers (6 years old) who named one crane Lanky because, "it is tall and thin."
• Charlie Mills (6 years old) who named one crane Cling Clang because, "everything that it's pulling up goes cling clang".
Congratulations to Teresa, Logan and Charlie on their fantastic effort.