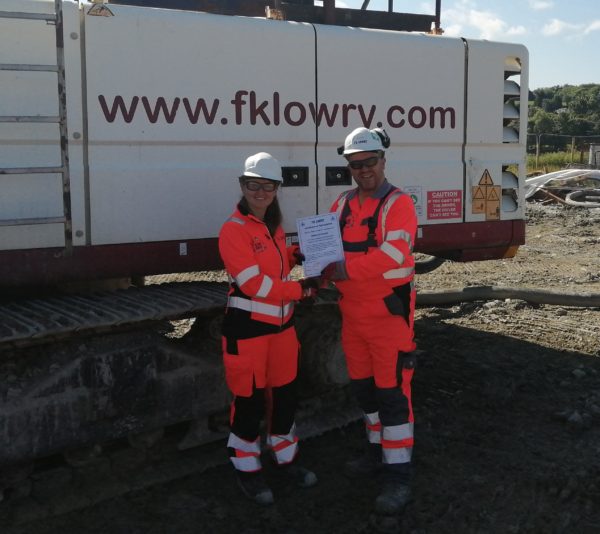 FK Lowry's HSEQ Manager, Alasdair Revie has been busy of late identifying and rewarding excellent examples of HSEQ Observations across Piling Sites throughout Ireland and the UK.

First to be recognised for adopting a positive approach to health & safety was FK Lowry's Apprentice Civil Engineer, Rebecca Connor. Rebecca was overseeing the pre-use Plant Inspection process on a hired Mobile Elevated Working Platform (MEWP), delivered to a project she was supervising.
During this procedure it was identified that the MEWP had not been supplied with Proof of Thorough Examination, either in hardcopy format or via the supplier's online QR code system. Rebecca's diligence in the process not only prevented a statutory breach of legislation but ensured that the use of potentially unserviceable equipment was prevented. An excellent HSEQ catch by Rebecca. Great work Rebecca and many congratulations on your Award!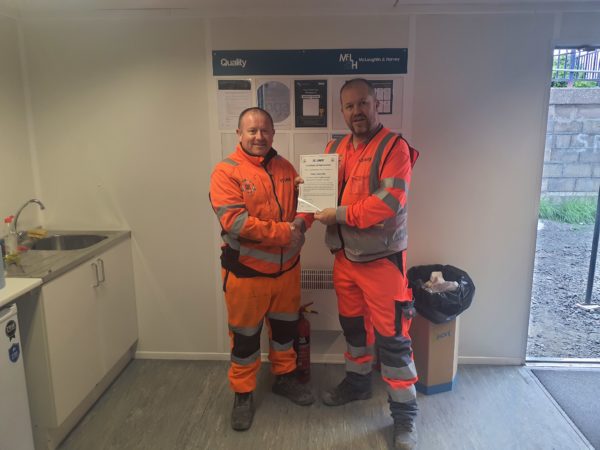 Site Supervisor, Conor Donnelly, witnessed the Principal Contractor's attendant excavator operator falling asleep in the cab with the "Deadman" safety lever in the "Off" position. Conor subsequently reported this to the Principal Contractor. This unsafe act occurred not long after a similar scenario which resulted in a high potential near miss that could have injured one of our employees. Conor's positive intervention may well have prevented a reoccurrence. An exceptional Observation and follow up action to break that potential chain of events! Well done Conor.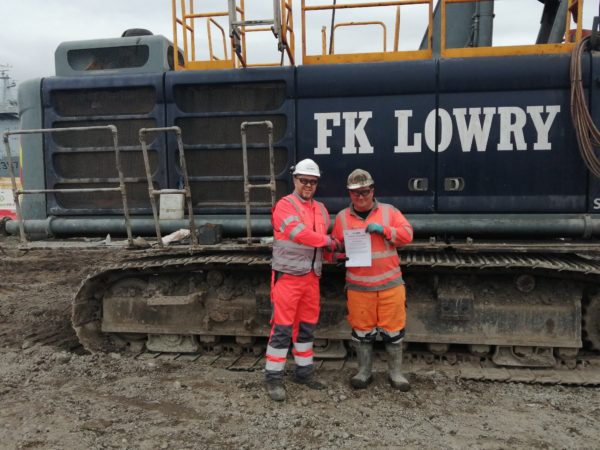 Last but not least, our Rotary and CFA Banksman, Chris Kingstree, was rewarded for an excellent Safety Culture. Chris was spotted spending significant time with a less experienced member of staff to coach and mentor them in the intricacies of the company's safe system of work. This was over and above Chris's job description, and it is encouraging to see the more experienced operatives impart their knowledge and experience on new staff to ensure they and others remain safe. Well done Chris and many congratulations on your HSEQ Award.