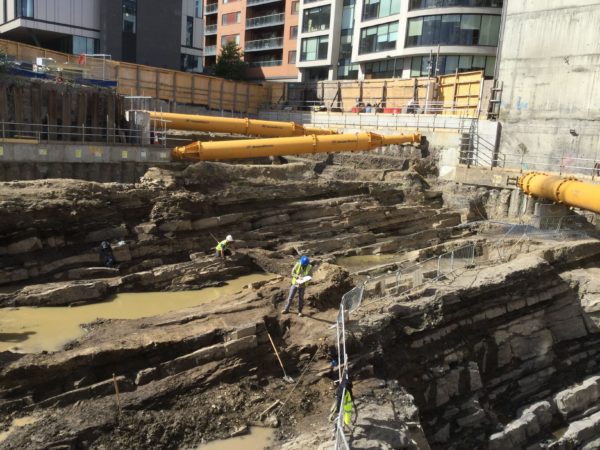 FK Lowry and Cassidy Geotechnical recently presented to the Northern Ireland Geotechnical Group on, "The Geotechnical Aspects and Challenges of the Bored Piled Retaining Walls at Ship St. Dublin".
FK Lowry's Business Development Manager, Mark McKeown and Cassidy Geotechnical's Managing Director, Mark Cassidy presented details of the Ground Engineering for JJ Rhatigan Scheme.
The Ship Street Project in Dublin is a fascinating project on a number of fronts. The site itself is one of the most archeologically significant projects uncovered in Dublin in many years. Furthermore, the challenging geology, scheme design, site constraints, existing Buildings and infrastructure provided an interesting challenge to FK Lowry and Geotechnical Designers, Cassidy Geotechnical.
The presentation covered the scheme development, the archaeology and Geology of the site as well as design procedures, assumptions, challenges and risks facing FK Lowry as their undertook the delivery of the hard/firm secant bored pile retaining walls on the project. The presentation also focused on delivery and digging technology.