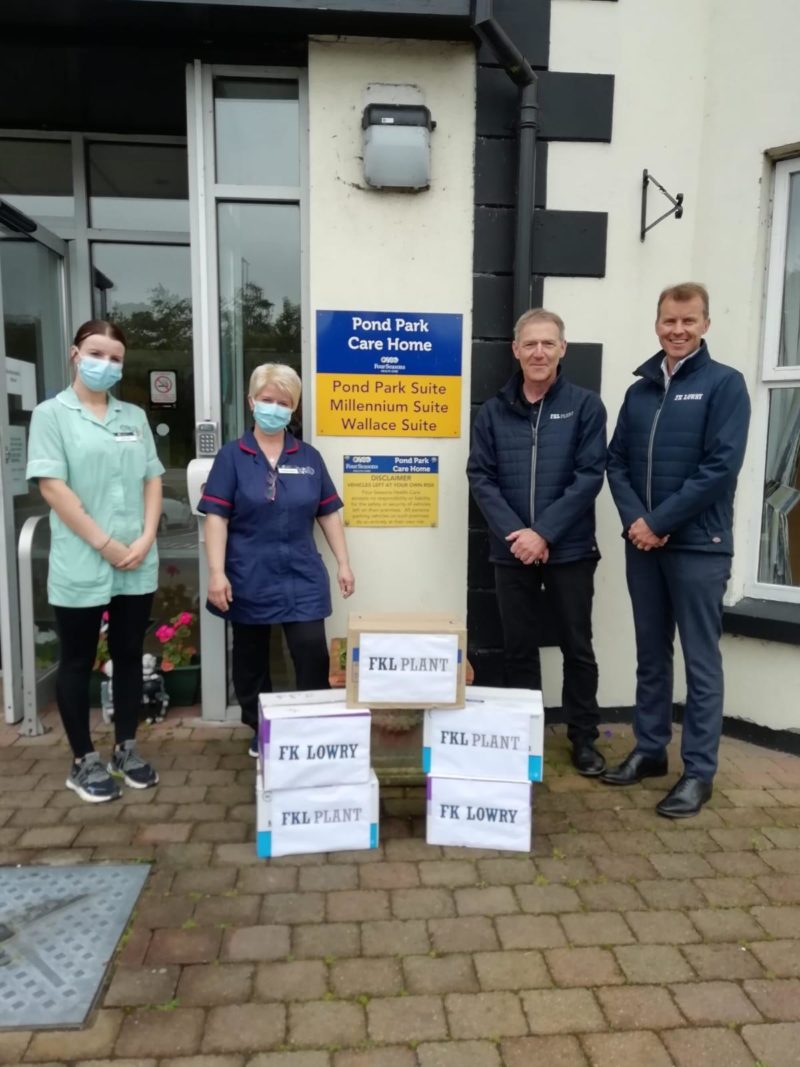 FK Plant Service Manager, Alan McCulla and FK Lowry Business Development Manager, Mark McKeown, were delighted to meet up with Key Workers at local Pond Park Care Home, to donate some much needed Personal Protective Equipment (PPE).
The Home, which cares for the elderly and most vulnerable in our society is just a stones throw from our Piling and Plant Facility on the Pond Park Road, Lisburn, Co. Antrim.
Thank-you to the Management and Staff for facilitating us on our visit.