The final Bridge Section for the new Lagan Gateway Scheme in South Belfast was successfully lifted into place this week. Lock 1 Lagan Gateway project forms a key element in the long-term regeneration of the Lagan Navigation, it is the first step towards opening the navigation from Belfast to Lisburn, and eventually all the way to Lough Neagh. The Scheme will revitalise the River Lagan and provide a long-term legacy for generations to come.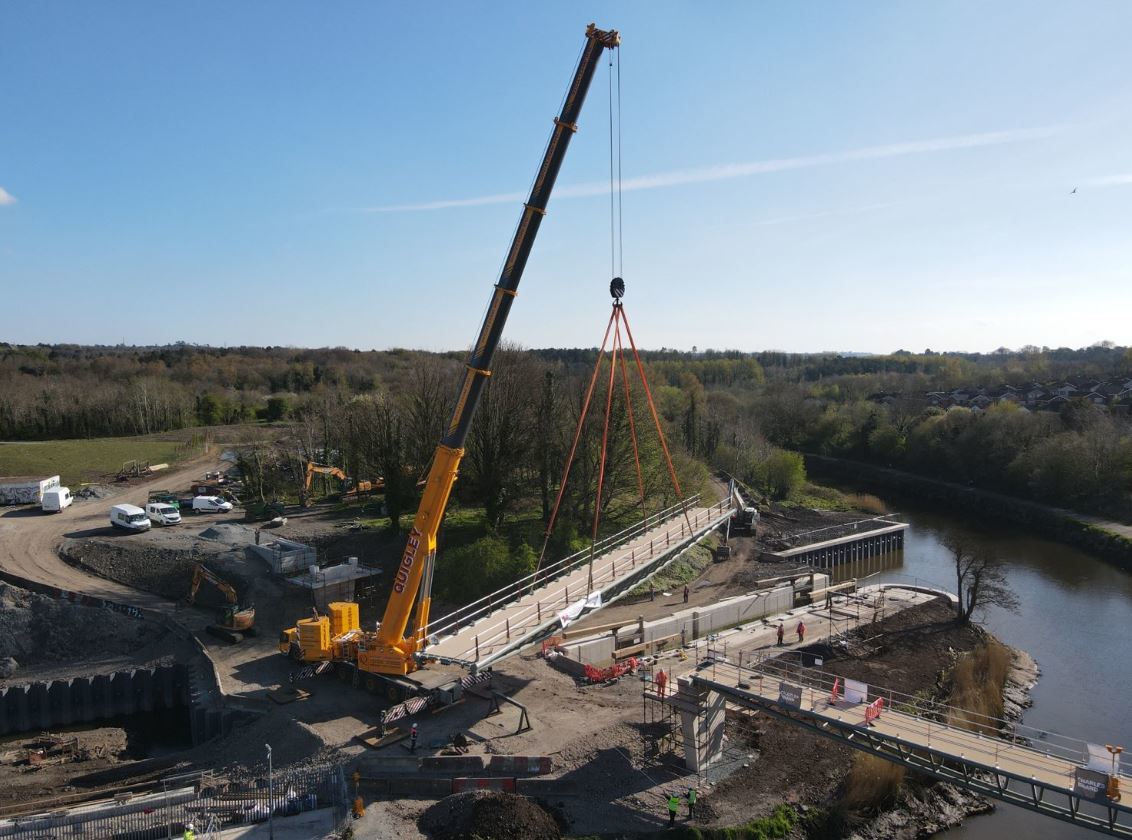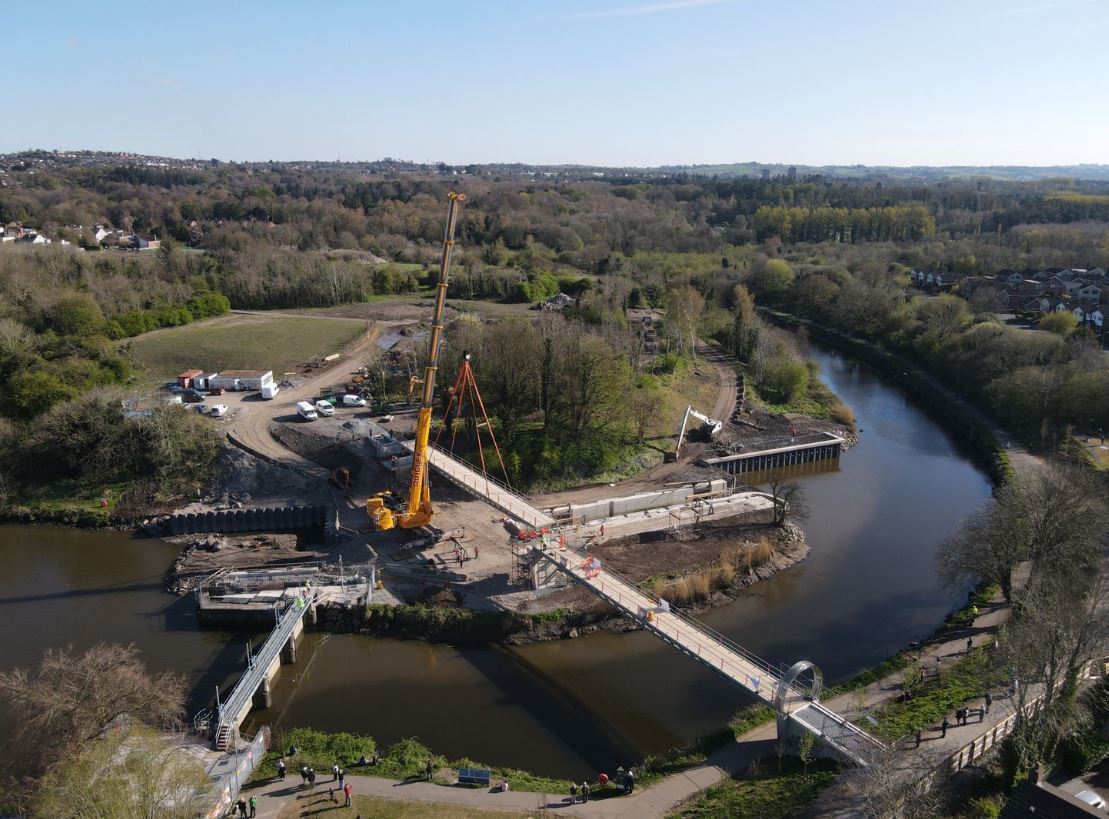 The Lagan Gateway Project is an iconic Scheme. Not just for Belfast but also for us at Charles Brand. The Project will have a wonderful legacy for South Belfast and the wider Lagan Valley Region as it will open up the Lagan Navigation to even more users. We're delighted with progress to date and look forward to delivering the scheme for our Stakeholders in Belfast City Council and the Lagan Navigation Trust. Charles Brand have a rich legacy in Marine Civil Engineering Schemes on the River Lagan with Projects such as the Lagan Weir and even the Queen Elizabeth II Bridge in the City Centre which was constructed in the early 1960's

Niall McGill, Managing Director
The official opening of the new Lagan Gateway is expected later this Summer.