FK Lowry Piling have successfully completed the design and installation of Secant Walls and Bearing Piles for the new £39M Biological Sciences Building at Queens University, Belfast for local Contractor, O'Hare & McGovern. The 12 week project was valued at £1.1 million.
Due to open in 2018, the building will provide the facilities to help grow life sciences sector, especially in areas such as agriculture/food science, food safety, disease/infection biology, diagnostics, waste management, ecosystems and the environment.
FK Lowry Piling were sub-contracted to design and install almost 200 linear meters of 600mm & 750mm diameter hard/firm secant and contiguous bored pile walls across 3 No. Levels on the steeply sloping site in South Belfast. As well as the permanent and temporary works, FK Lowry Piling installed almost 400 No. Bearing Piles through Loose Sands, underlain by Medium Dense to Dense Sands to depths of up to 23 Metres.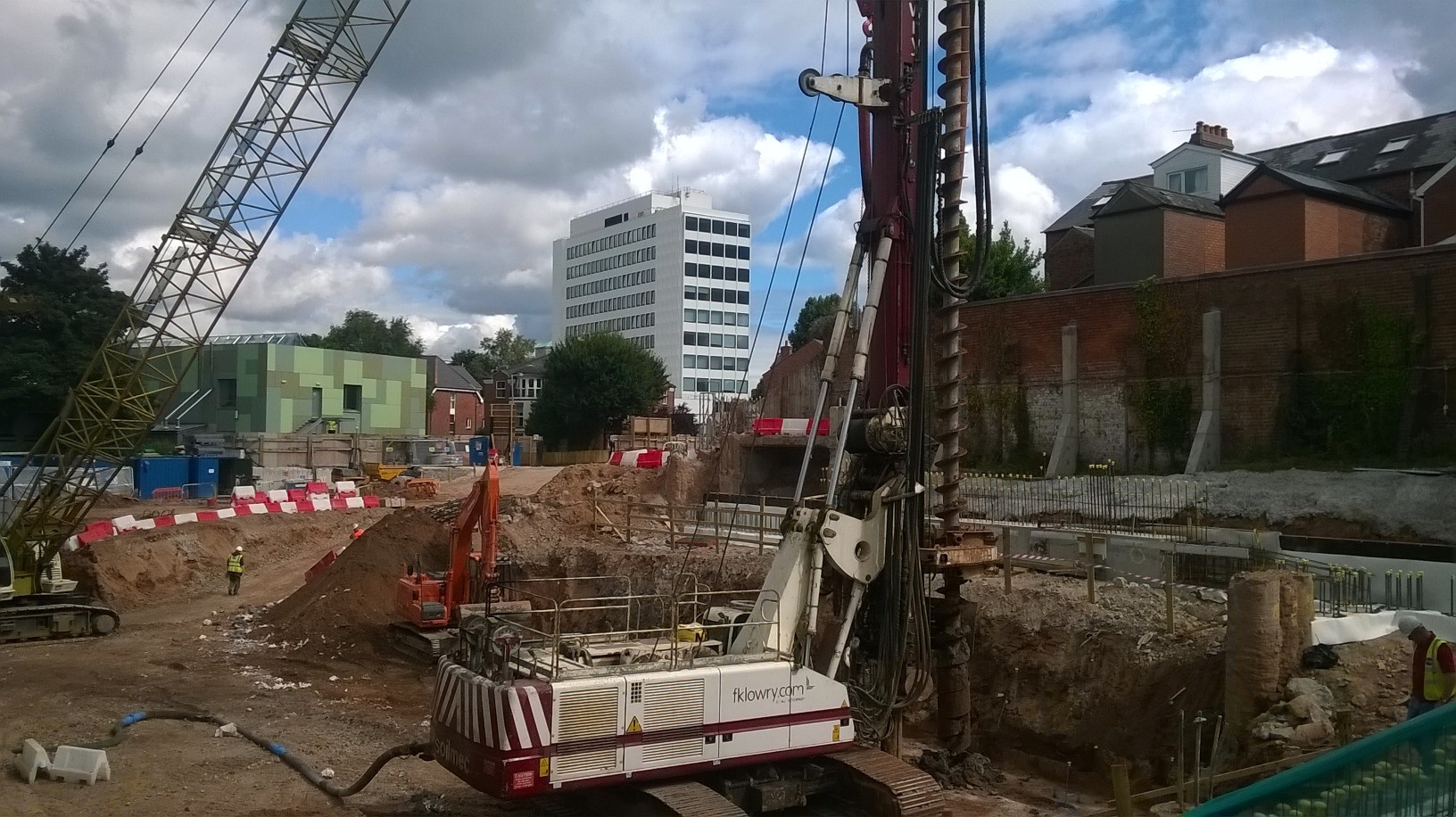 "It's not every piling project that you can actually see the piles that you have designed and installed. However, here at QUB, each excavation exposed either our permanent or temporary Walls and the results are impressive. You can get a full appreciation of the sequencing and logistics that had to be carefully planned in advance with our Client."

Jonathan Pearson, Contracts Engineer, FK Lowry
"FK Lowry Piling provided an exceptional ground engineering service to our Project at QUB, Belfast. From the outset, FK Lowry Piling adopted a collaborative approach to the Scheme, from planning, design and sequencing of operations to complete the piling installation within programme on an extremely challenging Site."

Eamonn McDonnell, O'Hare & McGovern's Contracts Manager