LAML was contracted by Lagan Aviation and Infrastructure to carry out AGL and ancillary civil works on their €10 million runway upgrade project at Knock Airport.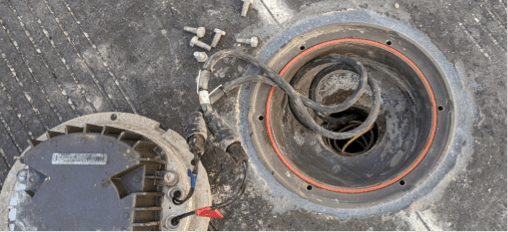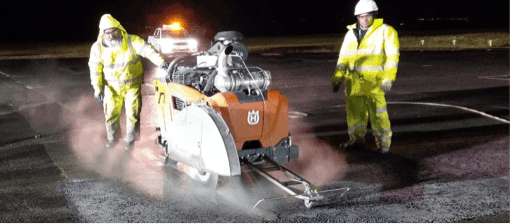 The works undertaken included:
Installation of 542No. 8" and 126 No. 12" AGL seating pots;
Completion of 668 No. 500mm stabilisa on cores and 668No. 107mm centre cores;
5500m of saw cutting to the edge of the runway;
8000m of 16mm saw cutting and bituminous sealing for secondary AGL cabling;
Installation of 330 No. drainage gullies cut into the new Marshall Asphalt surface. The joints of all gullies were raked and sealed and;
Installation of temporary threshold/stop bars at each end of the runway
Throughout the works, the runway was declassified from Category II to Category I. Working collaboratively with the client, we completed our works ahead of schedule and returned the runway to Category II status 1 week ahead of schedule.