FK Lowry Piling successfully completed a £50,000 contract to install Marine Piles for the redevelopment of Howth Harbour in Dublin on behalf of ABCO Marine.
The week long project consisted of the supply and installation of rock socketed piles to support a new pontoon and access gangway on Howth Harbour West Pier for locally based ABCO Marine IRL.
FK Lowry Piling installed 700mm OD temporary segmental casing and formed 600mm diameter rock sockets in moderately strong to strong limestone bedrock with UCS values ranging from 50-75 MPa using their Soilmec SR-70 Rotary Bored Piling Rig. A permanent 508mm OD Liner was then installed and grouted within the socketed pile.
FK Lowry continue to increase their portfolio of Marine works following successfully completed projects at Fishbourne, Isle of Wight and Dingle.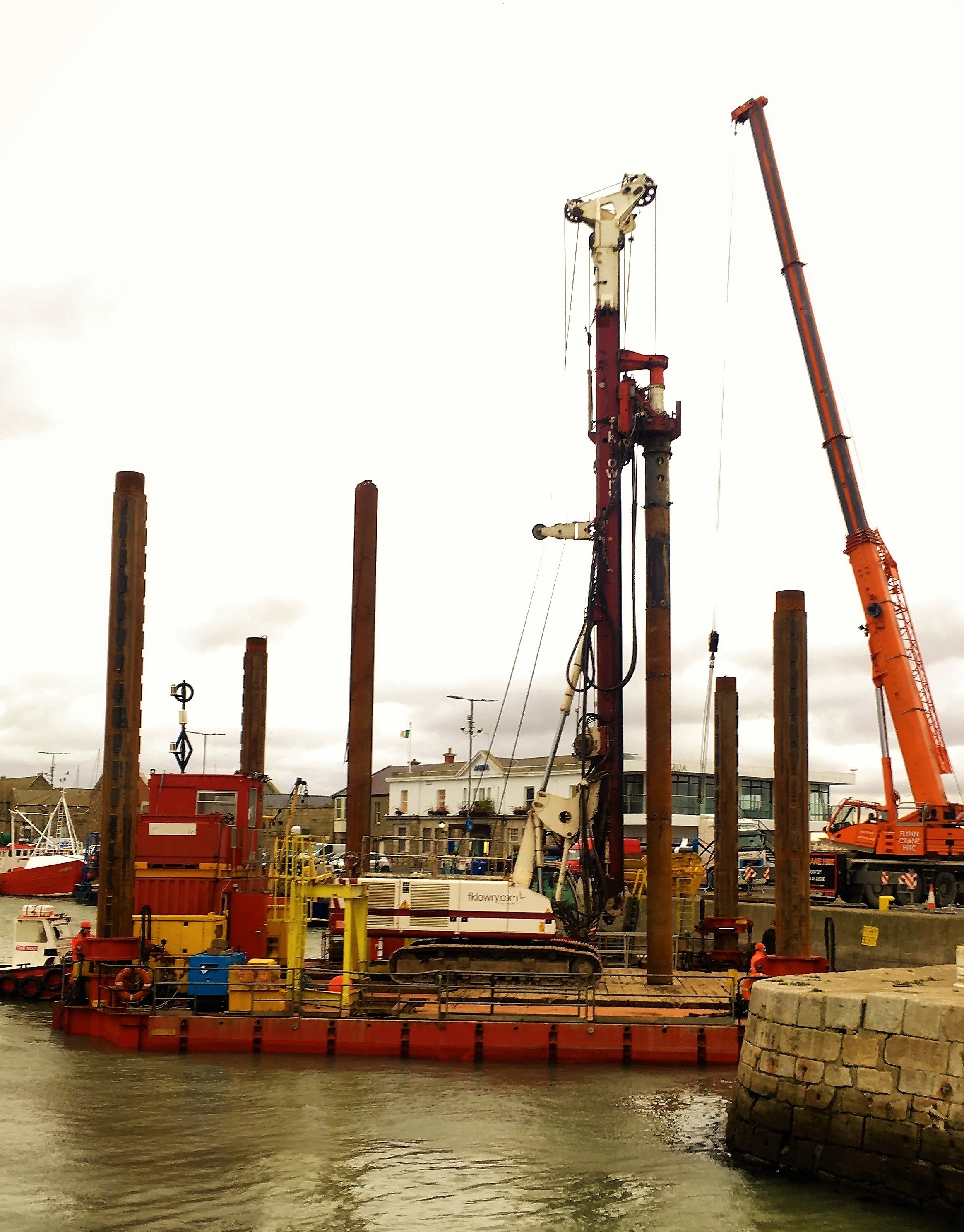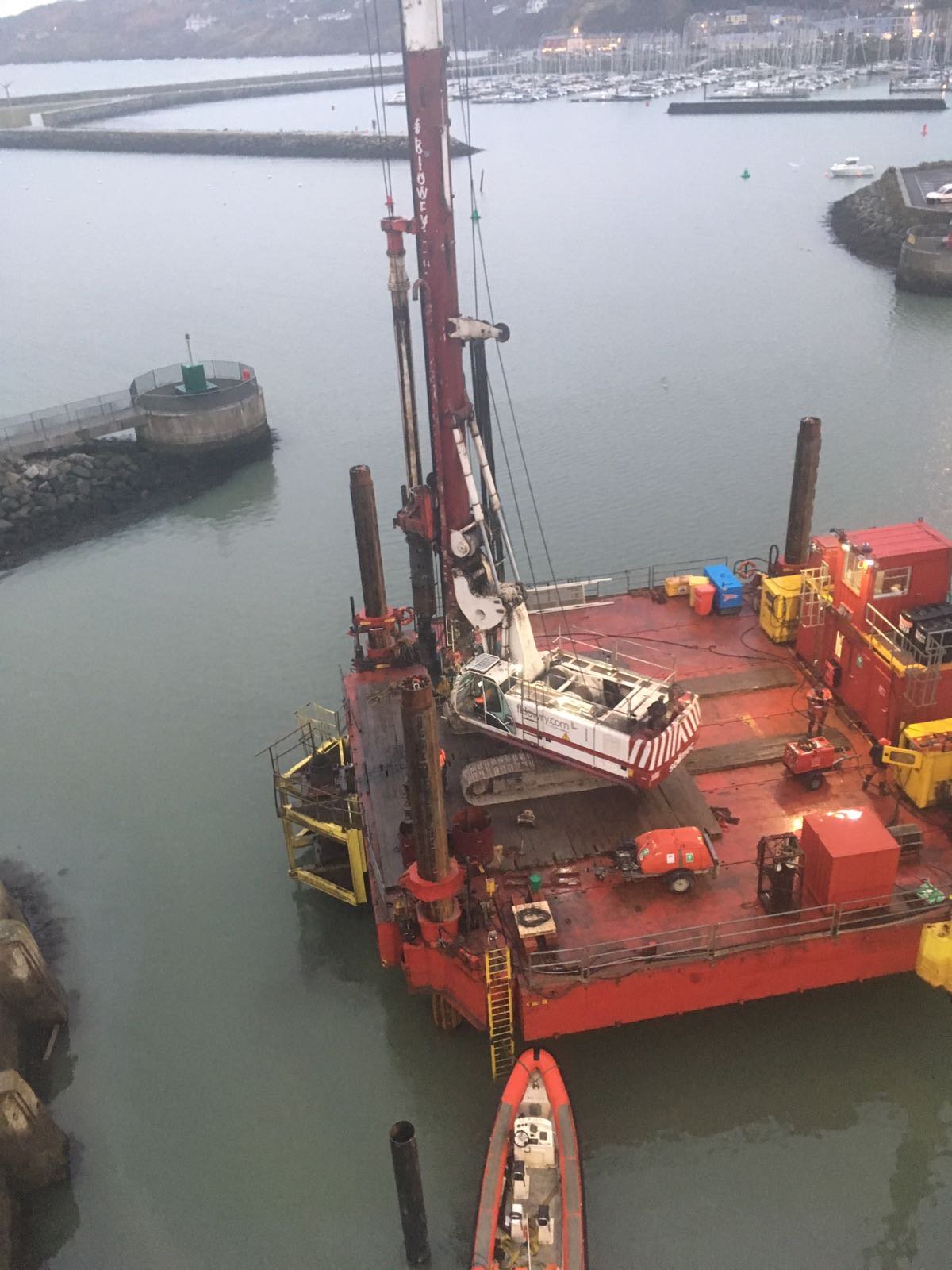 "This was our second Marine Piling Project in quick succession after completing a similar scheme on the Isle of Wight. As well as H&S and Quality, the challenge at Howth was also to have the correct choice of Tooling and Wear Parts to ensure the Rock Sockets could be cored efficiently. The moderately strong to strong consistency of the underlying bedrock meant that we mobilised with the correct Core Barrels and Progressive Rock Augers. Thankfully, we were able to utilise our powerful SR-70 which easily coped with the ground conditions and we completed the scheme safely and to the clients satisfaction."

Sam Pyper, FK Lowry Contracts Manager