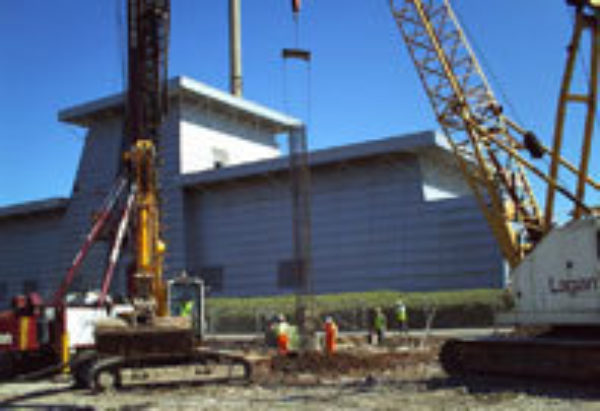 Scope of this project included:
Two high torque CFA rigs constructing piles with sandstone rock sockets up to 4 metres in depth.
Approximately 148no 900mm diameter CFA piles in the form of a hard/soft secant wall with a retained height of approximately 8 metres.
Male piles were installed to 17.5 metres with 3 tonnes of reinforcement in each while female piles were installed to 11-15 metres.
Approx 180no 600mm diameter CFA bearing piles in compression and tension with variable length rock sockets.
Installation of inclinometer tubes were specified to measure horizontal deflections of the wall. Integrity testing and cross sonic logging of the piles was also carried out.