FK Lowry Piling completed the design and installation of 379 No. Continuous Flight Auger Piles (CFA) for a new 6 storey, £30M Office Complex for All-State in Belfast. Allstate Northern Ireland, was established in Belfast in 1999 to provide high quality software development services and business solutions in support their U.S. parent's global operations. The Allstate Corporation is the largest publicly held personal lines property and casualty insurer in America.
FK Lowry Piling were subcontracted to locally based O'Hare & McGovern to undertake the works using their Soilmec SR-70 Piling Rig and installed 450mm & 600mm diameter CFA Piles to depths up to 24m below existing ground levels for working loads of up to 1500kN. The underlying soils consisted of Made Ground & Fill, underlain by organic Clays & Silts, commonly known as "Belfast Sleech". Firm to stiff Clays were then encountered before founding piles into weak Sandstone Bedrock.
The All-State Office Complex Piling was completed safely, to programme and budget.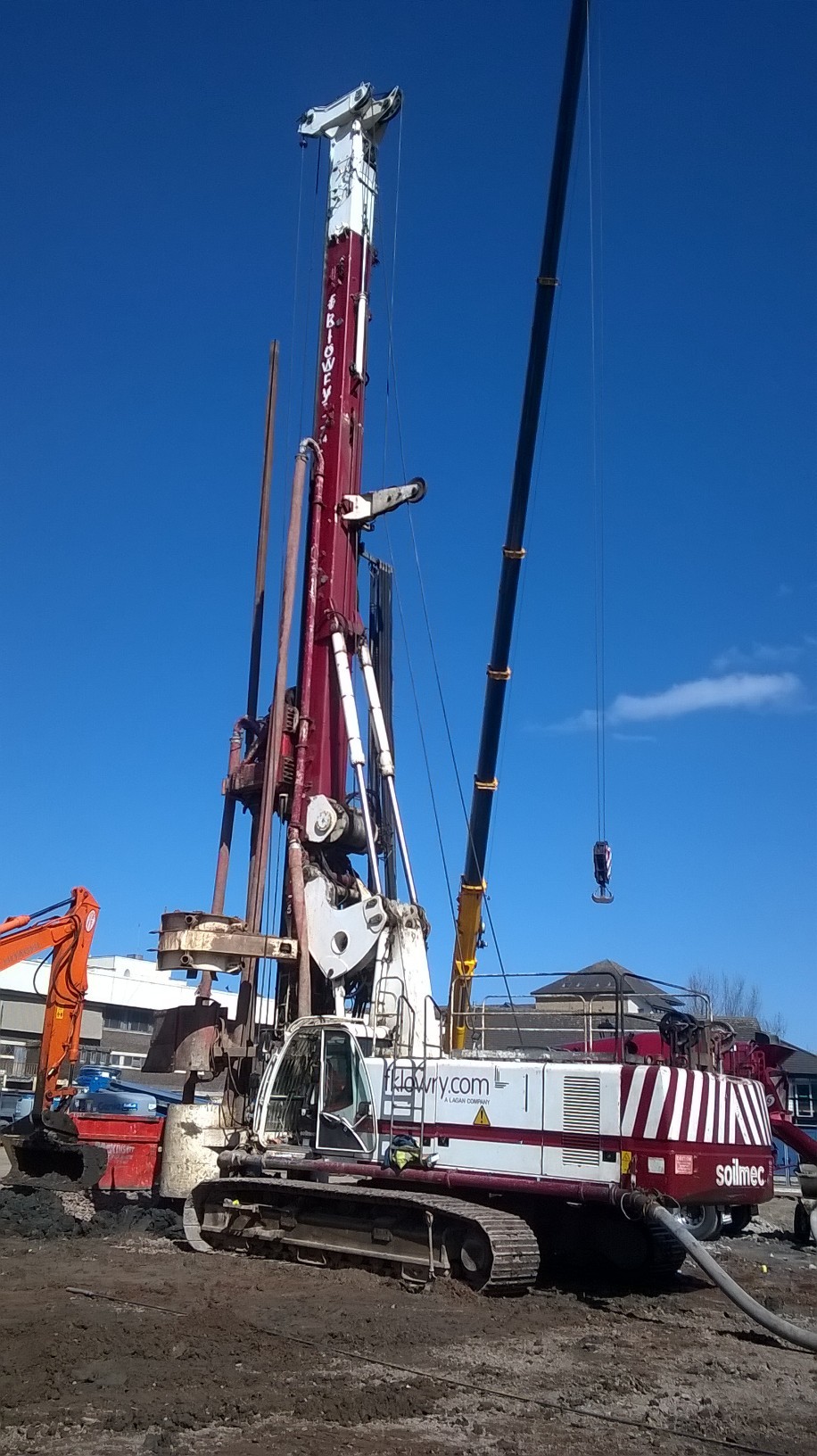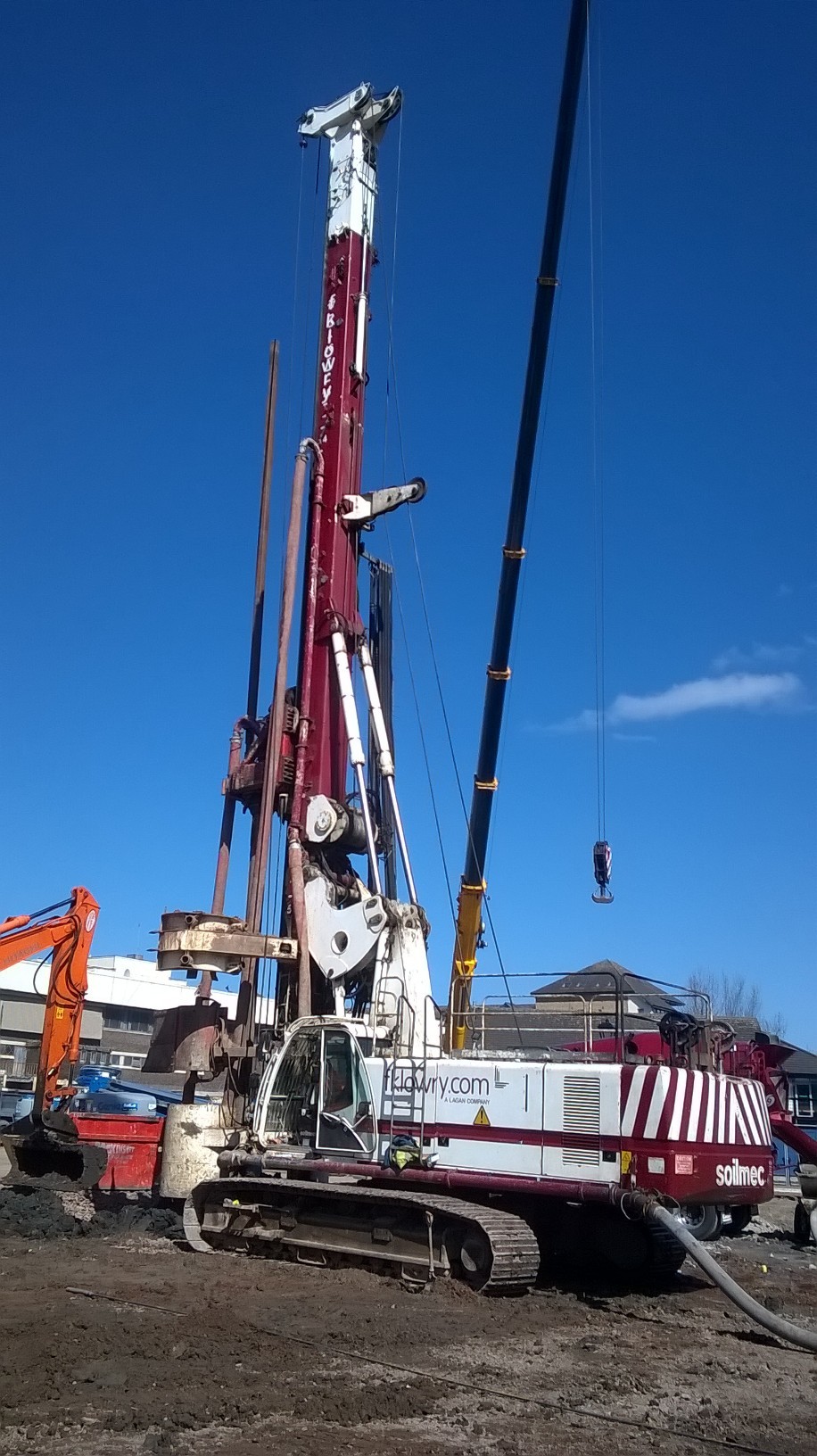 "The All State Scheme was a particularly challenging one. On one side of the Site we had the River Lagan. The water quality has improved significantly in recent times to the point that Seals are regularly spotted. As a condition of Planning, on sighting a Seal in the River, all piling works had to stop immediately until the Seal disappeared from view. We also had the Belfast-Dublin Railway line along the Western Elevation. Measures had to be put in place to mitigate the risk of spoil or debris falling onto or near the Live Railway. Here, we used large temporary tarpaulins in front of the Auger to prevent material from entering onto the "Live" Railway Line. We also had Geotechnical issues to resolve as we encountered strong Dolerite Bands within the Sandstone Bedrock. This meant that our tooling and wear parts had to be adapted to suit the prevailing ground conditions. By modifying the tooling, we were able to achieve the design Toe Levels and complete the project to programme."

Seamus Keane, FK Lowry Contract Engineer